ADAMS COUNTY-(Serpent Mound;Indian burial mounds).(Wickerman Inn;Man looks for his missing head, located in West Union on Old Zanes Trace Rd)>(Stoney Creek Cemetery,headless man murderred there)


AUGLAIZE COUNTY-(Bloody Bridge,Site of a lovers/Murrder).
Bloody Bridge.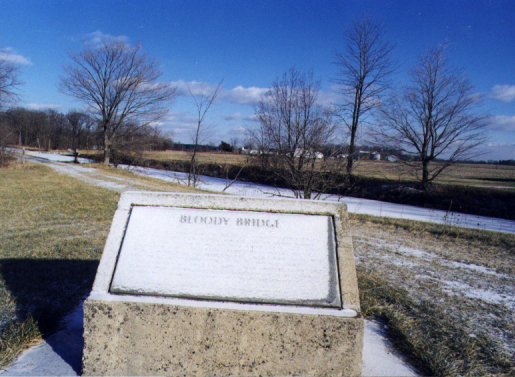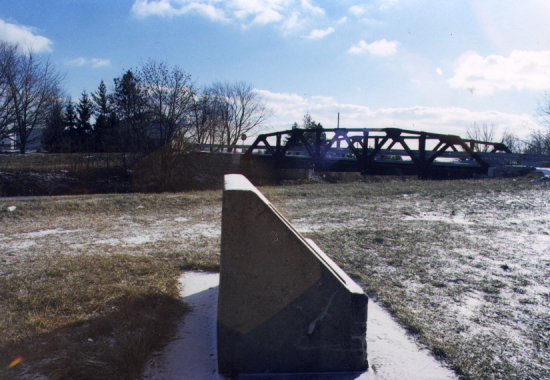 COLUMBIANA COUNTY-(Beaver Creek Park;Gretchens Lock and Lusk Lock).(SALEM;Payner Hill RD House).(LISBON;Little Beaver Creek Covered Bridge,also the Church).(WATERFORD;Mount Calvery Community Church).(RODGERS;Bowmans Cemetery).

CRAWFORD COUNTY-(Galion,The Old Train Depot,in the coffin room).
CUYAHOGA COUNTY-(Franklin Castle,4308 Franklin Boulevard NW).(Squires Castle,Chagrin River Rd).(Dury Mansion,8625 Eucild Ave).(Old Jims Steakhouse).(The Aqua Club).(Haunted Cellar,4207,Mason Court,SE Cleveland).

ERIE COUNTY-(Vermillion,an old cemetery located off Mason Road,very scary).(Mill Hollow Reservation).(Sandusky,Jhonson Island-Kellys Island).
FAYETTE COUNTY-(Cherry Hill,OR,Ghost Hill,is haunted by a woman).

FRANKLIN COUNTY-(Columbus,the old Governors Building,as well as Kelton House 586 East Town St,Camp Case Cemetery,Ohio State Pennitentuary).(Davis Discovery Center,that used to be the old Players Theater located on Franklin Ave by the old library is rumored to have a haunting as well
Camp Case Confederete Cemetery.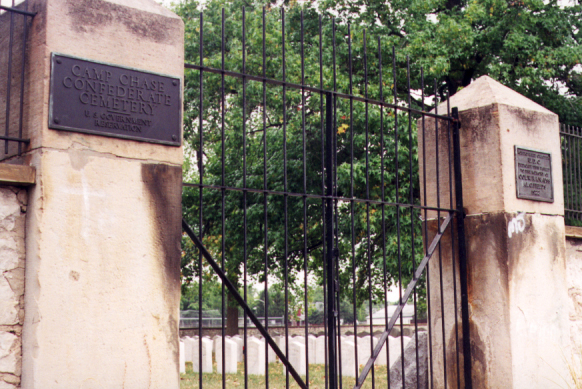 GALLIA COUNTY-(Gallipolis,Our House Town Tavern,2nd-floor ballroom).

GEAUGA COUNTY-(Punderson Manor House in the state Park is haunted).
GREEN COUNTY-(Bellbrook,Little Sugar,Creek),(camping area at John Bryan State Park),(Yellow Springs is haunted by a civil war soldier named Charlie Batdorf),(Xenia,Eden Hall-3rd floor).
HAMILTON COUNTY-(Cincinatti,Cornell Place Apartments).(Adath Isreal Jewish Cemetery,and basement of the caretakers house,1400 Sunset Ave).
HURON COUNTY-(Norwalk,The Gore Orphanage).
KNOX COUNTY-(Gambier,The Kenyon College,main hall area).

LAKE COUNTY-(Lake Erie College Music Hall,stair case a lady appears).(Moore Home located on Lakeland Community Campus)(Evergreen Cemetery is said to be haunted in Painesville also Riders Inn),(Madison,Travelers Inn).
LICKING COUNTY-(Granville,The Buxton Inn,rooms 7&8).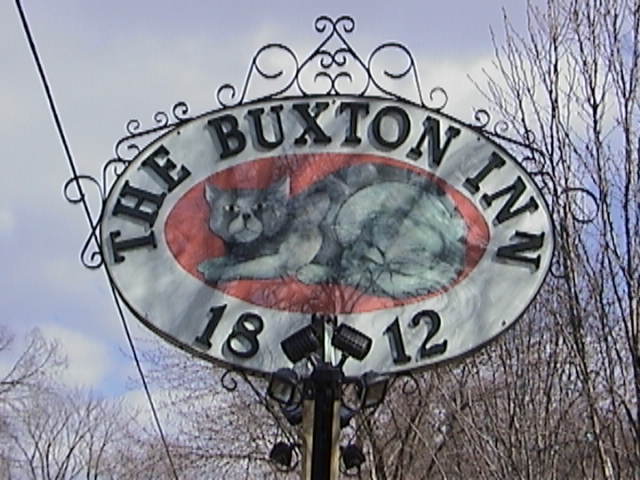 LUCAS COUNTY-(Academic Dorm of the University of Toledo SW Campus).
Gregs Ghostpages Haunted Ohio Page 1